Wahroonga, Ledbury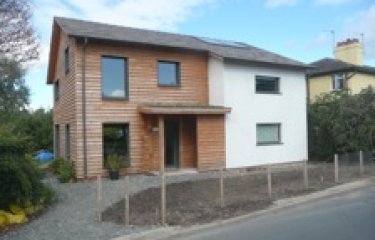 Energy-saving improvements
Location
Wahroonga, New Street
Ledbury
County Of Herefordshire
HR8 2EL
Opening times
2 - 4 Oct 2015
Sunday, 4 October, 2015 - 10:00 to 14:00

Near Ledbury Cemetery. Buses no. 132 & 476 to Deer park terminus then 5 mins walk. Parking in New Street or Oakland Drive ( opp. the house) Cyclist most welcome
This event has now finished.
Book ahead Book by email please ruth.busbridge@gmail.com
Your chance to view a new build registered Passivhaus which saves energy and demonstrates sustainable materials.
Built in 2012 by Mike Whitfield Construction, you wil be able to walk and talk with the owner whist seeing the key principles: Superinsulation, MHVR system, low energy lighting, and many other examples of sustainability.
Location
Wahroonga, New Street
Ledbury
County Of Herefordshire
HR8 2EL
Opening times
This event has now finished.
Other homes nearby